Industry News
Professionals Originated from Concentration
2015-01-01
Abstract: If some materials in higher hardness or strict request in purity are needed to ground into super fine , such as electronic ceramic ultra fine powder, planetary lab ball mill developed by Tencan meets the requirements in this field.

Superior performance of materials in ultrafine condition throughout the electric, magnetic, optical, thermal aspects. Application of ultrafine powder, not only causes the electronics field, but also get more attention of catalysis, powder metallurgy, medicine and other fields.

In the industry, the preparation of superfine powder slurry, has become the urgent problems to be solved. Because of this and the electronic component miniaturization, chip, high quality closely related. some new devices such as the popularization and application of photosensitive element, Wen Min element, gas sensor, super conductor, conductive adhesive and so on were dependent on updating of crushing means.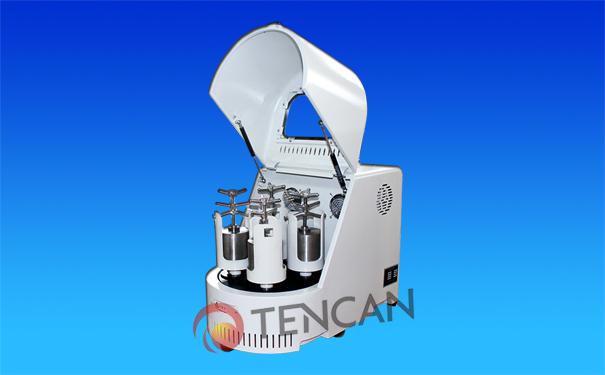 One of the main content of the "creation science promotion plan" proposed many years ago abroad is "Research of Superfine Powder"; and the next century foundation industrial technology is subsequently proposed. "study of fine ceramics" is focused as one of the key subjects.

Changsha Tianchuang Powder Technology Co. Ltd. has already fully aware of the above mentioned fact, listed the superfine crushing equipment development as a scientific subject in the first place among all future development of the company.

Process for the production of ultrafine powder with different application. Advanced methods, such as the use of liquid phase method for the production of ultrafine powder "alkoxide method"; "gas evaporation method using gas chromatography of manufacturing superfine powder film". At present consuming energy, from the popularization and application of the distance still. While some mechanical common grinding equipment, such as rolling mill, the fly hammer crusher, sand mill etc..

There is no difficult in grinding into common fineness for some materials which are not high in hardness or not strict in requirement of purity.But to the higher hardness, there are strict requirements of the purity of materials, such as certain electronic ceramic made of superfine powder, not all equipment can meet the requirements. The planetary ball mill developed and produced by Tencan fills in the gaps in this field. Therefore, working mechanism of related equipment has to be researched, and putting forward of new structure, in order to meet the urgent requirements of certain factory for the production of ultrafine powder.